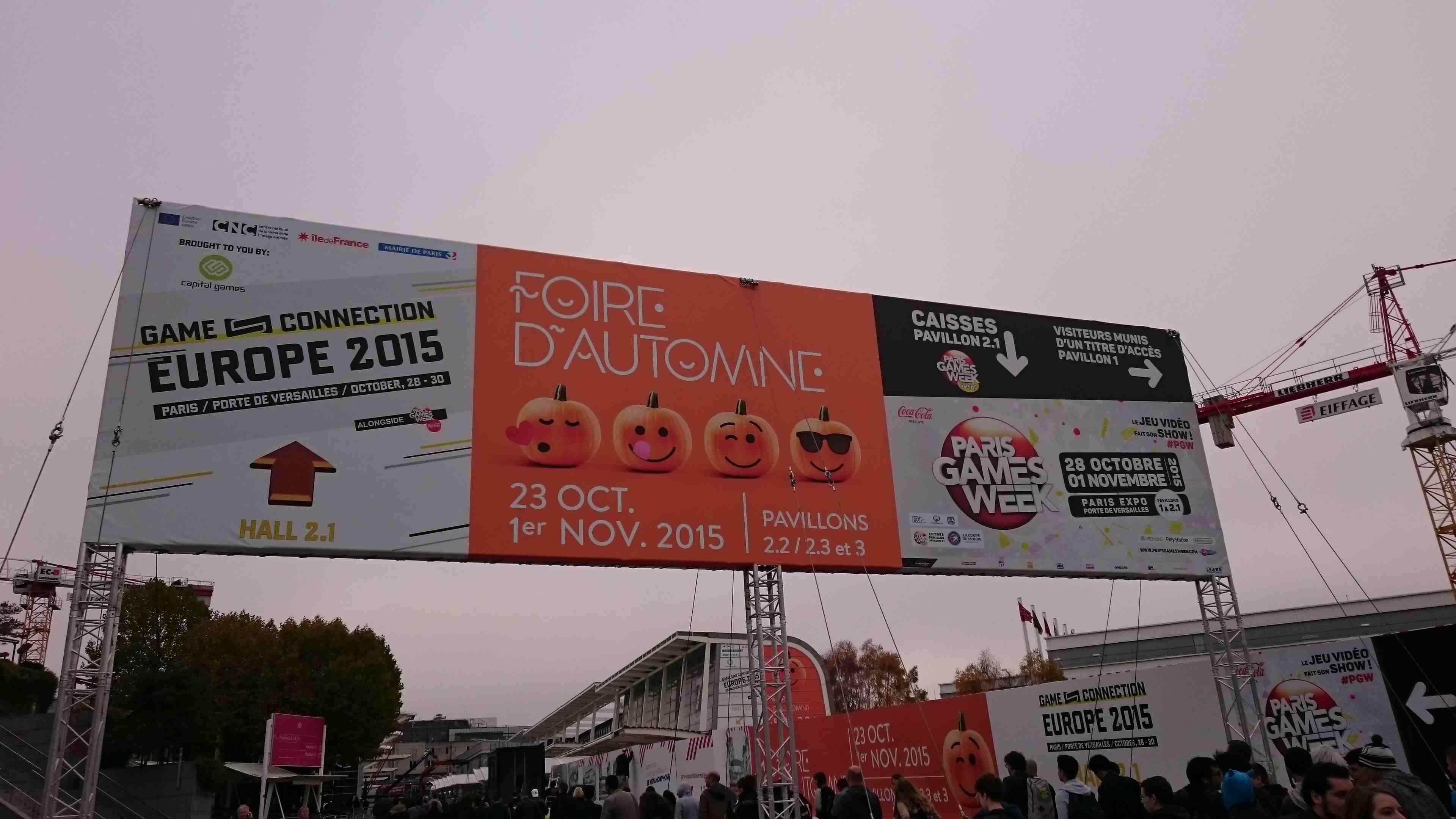 As one of the biggest game event in Europe, Game Connection Europe 2015, was held in Paris during 28th and 30th October. As a person living in northern land, Finland, where is cold and the sunset is as early as 16:00, the warm air (15°C) and longer sunlight (sunset at 18:00) of Paris indeed brought a great time to me. 3,000 visitors together with 300 booths attended for intensive business activities, including game developers, publishers, service provides from European countries and Northern and Southern America. Sidora Marketing attended as a marketing service provider for European game developers to enter Japanese market and Sidora Marketing is glad to be able to talk to 13 indie game developer teams, 2 game industry hub organizations in Finland and Denmark and other service providers. The surprising thing is that we were able to talk to the representative of Tokyo Stock Exchange Inc. The major attendants were from Europe and very few from Eastern Asia. By the way, by comparing the size of each booth, the booth size of Finland is actually the third biggest in the conference except the local group from Paris and the group from UK, a strong economic in Europe, which made me understand again how strong/big the game industry of Finland in Europe is from a different angle.
PR
In this conference, attendants were able to register their profile on the web system in advance and request for meetings to other attendants with 30-minute slots throughout the whole 3 days, which made the style of this conference basically like "intensive business meetings". Besides, another huge event "Paris Games Week" was held together with 10 times bigger area and attendants, and I was able to see many impressive things there. In this report, I will introduce several interesting game developers and some amazing things I saw in Paris Games Week.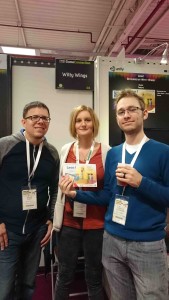 Witty Wings is the first impressive company. Their game product "Leon!" is an app allowing parents and kids to read stories together. By tapping and moving the verbs and adjectives in different sentences in the story, the story and figures change accordingly. Parents and kids can play the game and read the story together while modifying the story through creative reconstruction of the sentences, which may result in more active interaction in families and also help kids learn the meaning. Leon! was nominated for the Prize of Best Story in Game Connection Europe 2015. Here is the trailer and please feel how interesting it is! The release date is not announced yet.
https://www.youtube.com/watch?v=y6vNmK0PNhI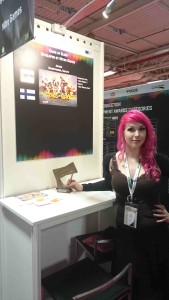 Another game company is called Nitro Games located in Helsinki and Kotka of Finland. "Raids of Glory" is a strategy game on iOS platform. Although the basic elements are similar to Clash of Clans, the features of full 3D graphics, hero system and the capability to operate every single unit in battles bring players new and amazing experience in a strategy game. Furthermore, the story mode is also provided for single player to enjoy the game where internet is not available. Raids of Glory is nominated as the Prize of Best Mobile Game and the Prize of Best Social Game, and successfully obtained the Prize of Best Social Game in Game Connection Europe 2015! Congratulations!! Together with an intercultural surprising experience of mine, I was kind of feeling uncomfortable while seeing the pink hair of the representative lady at the booth due to my conservative eastern Asia culture, but she is very kind and nice to explain me their game after I tried to talk to her!!
https://www.youtube.com/watch?v=BRpkCI-Jxqw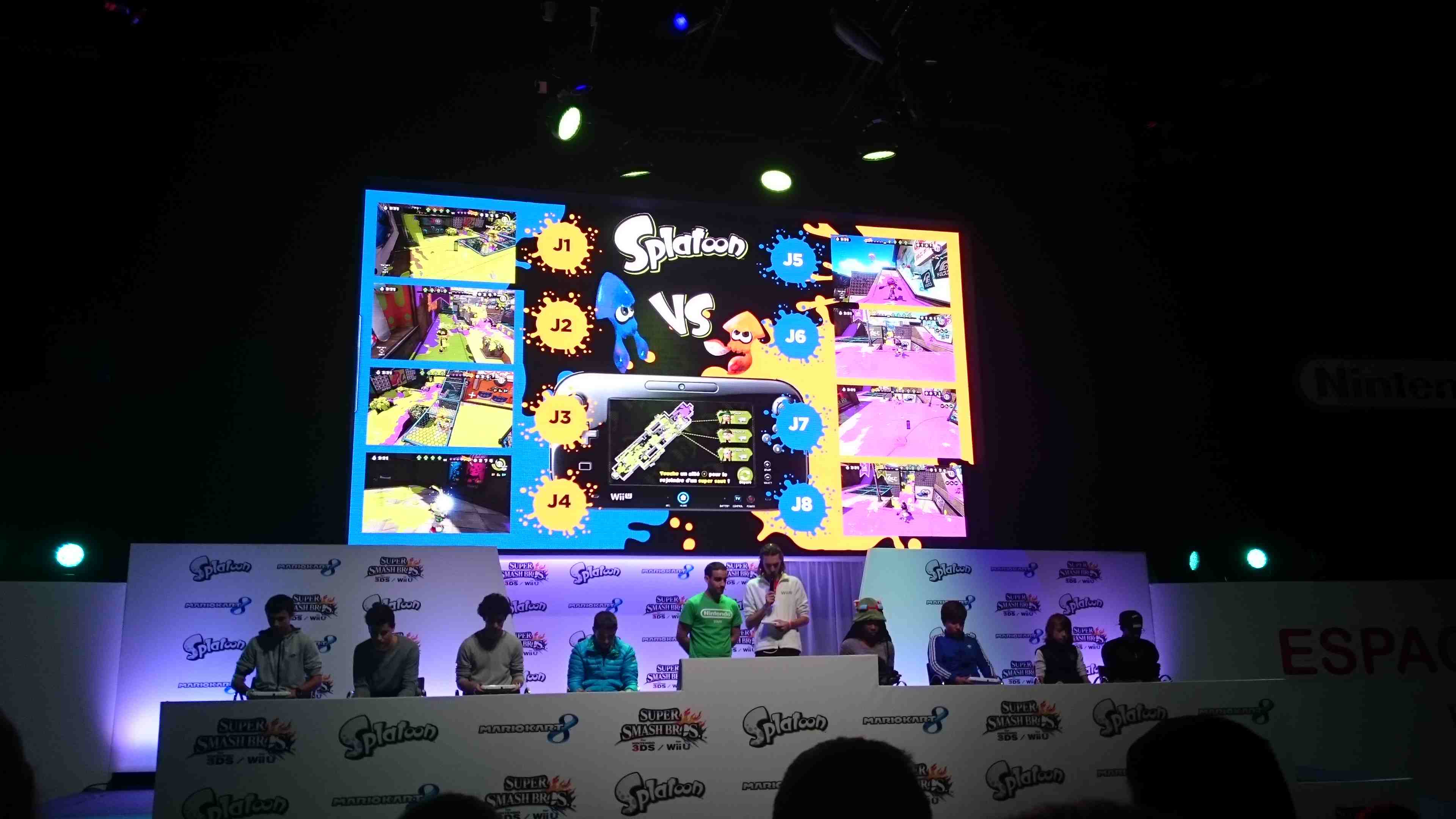 The exhibition hall of Paris Games Week is huge so that I didn't make it to look everywhere. It feels like Tokyo Game Show without show girls. (Well, the last time I attended Tokyo Game Show was 2013. Maybe it's a bit different now) There are much more kids and teenagers in this event.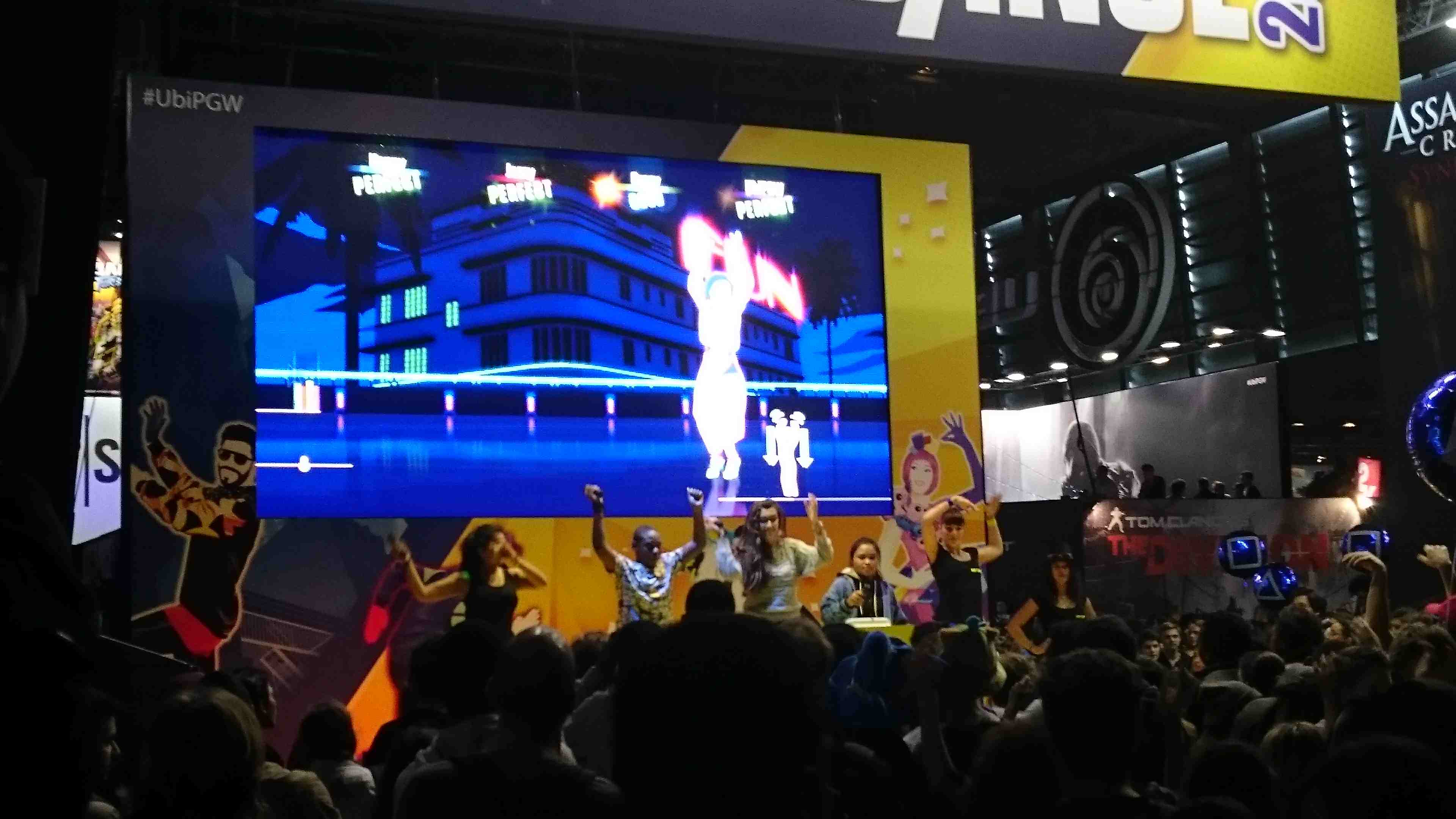 Splatoon owned a huge stage, invited great teams to have live game battles. UBISOFT announced the launch of JUST DANCE 2016 and invite guests to dance on the stage with dancers to enjoy the game. The most impressive scene is a VR racing game with a seat on the tip of a robotic arm machine! The player is equipped with a screen headset to provide visual and sound effects while being fixed on the seat. When the game started, the seat and robotic arm moved and rotated according to the movement in the game including turning, breaking, rotating, falling, and so on to let the player feel the real movement in racing. I also want to have a machine like this in my home, but maybe years later…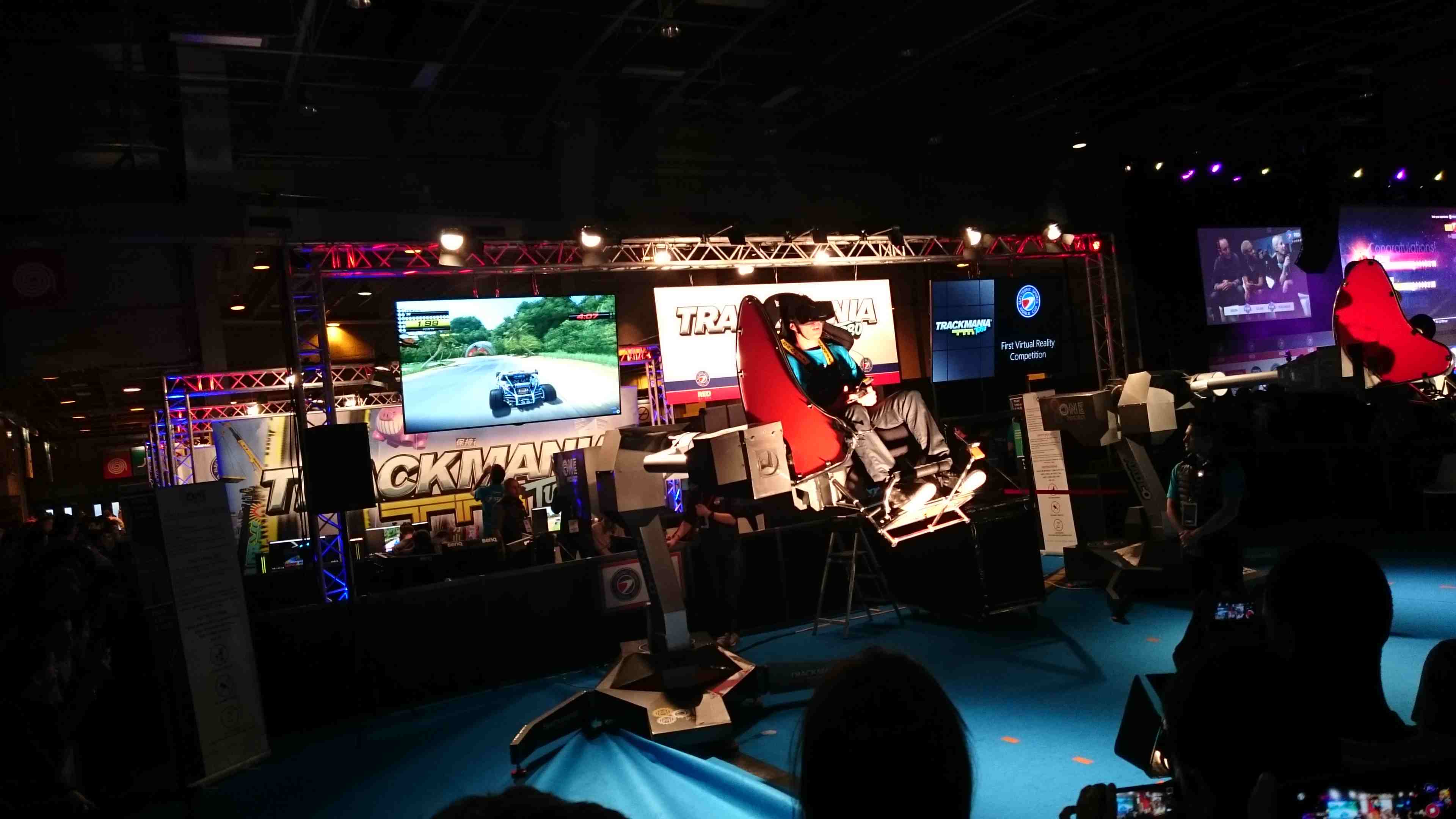 PR