At the middle of Finland, there was a game conference held on 1-2 October at Kajaani where is at northern latitude 63 degrees and only 300 km far from Arctic cycle and with population less than 40,000. In the contrast to such a northern location and the small population, the game conference, Northern Game Summit, successfully attracted more than 500 people here that made the three halls full of passionate audience all the time. Sidora Marketing enjoyed the great experience from impressive speakers and would share some ideas through this report.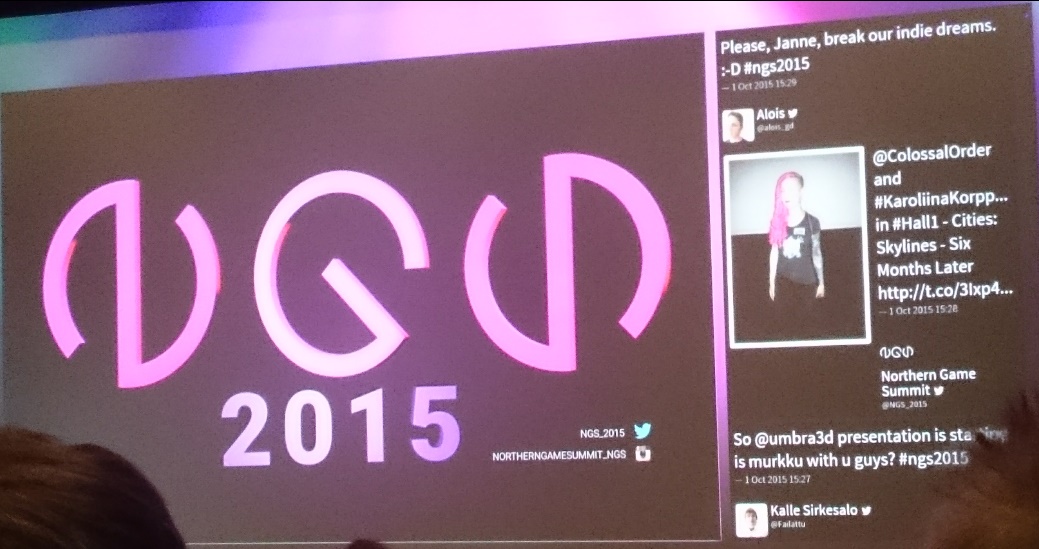 Big fish, small pond
The first impressive lecture was from Ed Biden of Wooga. Wooga was established in 2009 and has focused on mobile games. Now Wooga has launched 5 mega hit games and grew to a scale of more than 250 employees. Ed said, "Game giant companies has locked certain game genres as you can see from the gross sales chart that top sales games rarely change. Strategy game is locked by Supercell, and puzzle game is locked by King." Ed continues, "Game giants have invested a lot and owned strong basis such as audience, game design expertise and marketing expertise for any of their new games, but a small game company or team don't have these, which means that even if you made a great game as good as Clash of Clans, you still can't win without the strong basis." He provided a concept for small indie game developers to win severe competition: "Smart constrains."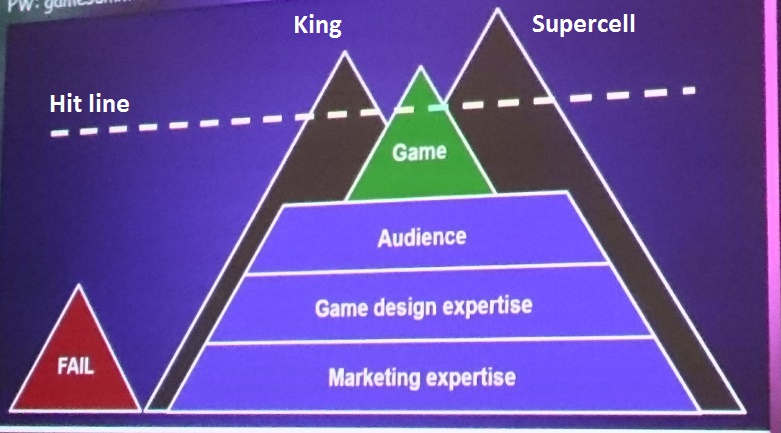 He further explained this concept by 5 sentences to point out how a small indie game developer can find a chance for success. First is to identify your strength. Is it about the audience, previous game or technical expertise or anything you are great in? Second, you need to find the niche. It's something different from others or something nobody is doing. Third, it's important to articulate your differences from other games. Let the players know what they can experience from your games. Fourth, do risk management in each step in the development process to think of potential risks for your games. It's not smart to just wait and see what would happen. The last is to stick to your plan. We all know that it's difficult to push projects as they're planned, but it could be helpful to set up clear check points or to ask for advises from others.
PR
Fuck advertising – Do something
This is really a great title, isn't it? No matter his talk is fucking terrible or amazingly great, this title has successfully attracted our attentions at the first glance. Johan Toresson from Creative Coast Festival shared us his several ideas about marketing. He thinks paying for marketing is advertisement and doing free marketing is PR. Since this is a conference for students and small indie game developers, he focused on PR, including "How to get people's attention?", "What is your story?" and "What's the difference between having an ad in the newspapers and being in the article in the newspapers?" Furthermore, he also mentioned that "Peacocking" is another way to make people remember what you do. In addition, he gave an example from a game "Dead Space" by expressing how mothers would hate this game to attract the attention of game players, which may be controversial but is indeed a good example to deliver the message about how excited the game is to game players from a very different angle.
https://www.youtube.com/watch?v=Pcm5M-KWQnM&list=PL08ADEE44E08DCDFF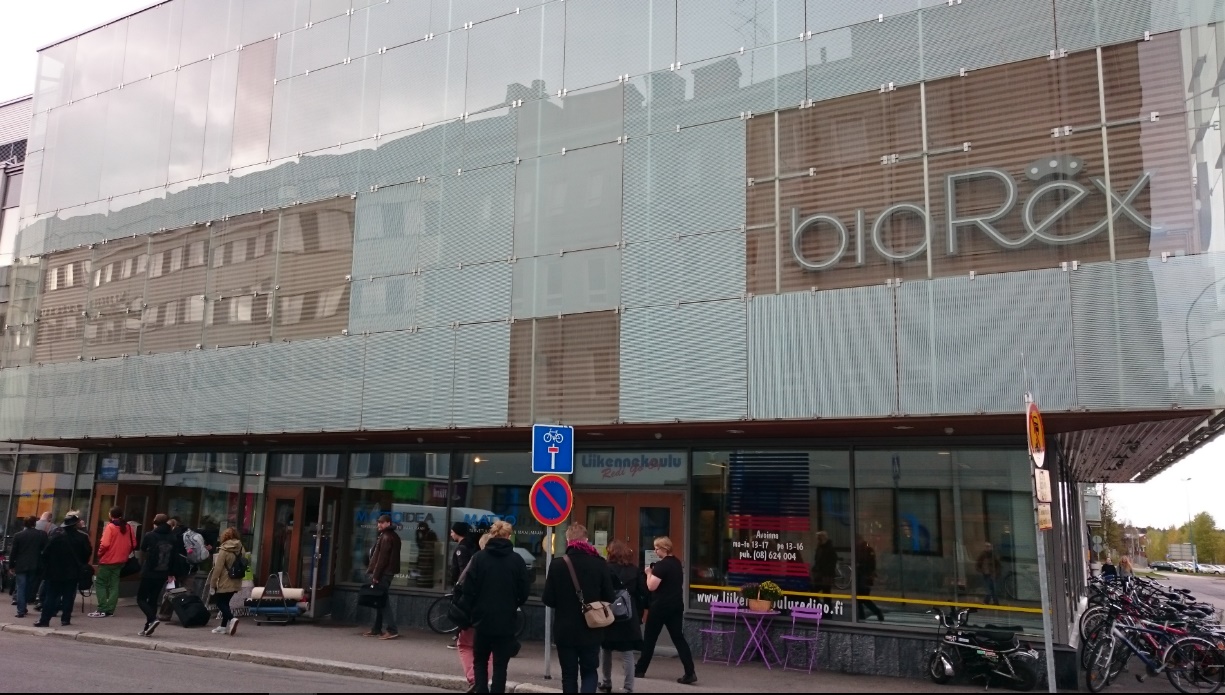 How we became a publisher?
The last topic is from the Vice President of Fingersoft, Jaakko Kylmäoja, related to how a small indie game developer became a company with more than 20 employees at a northern city of Finland. Fingersoft is located at Oulu, a northern city in Finland with population of around 200,000, and has earned more than 400 million downloads from the games published in the past years. Jaakko shared us the key points about how Fingersoft can make Hill Climb Racing (HCR) achieve hundreds millions downloads in the world. The first point is that they went viral marketing for the initial app products. Secondly, Fingersoft launched 14 apps before HCR and they built up audience successfully through cross promotion. Jaakko also noted that you definitely need to make each app fun and great so that your users can be satisfied by new apps. As a result, before launching HCR, the latest app, Cartoon camera, had already had 10 million downloads as the base of audience for HCR. In addition, Jaakko also provided some interesting data from Fingersoft as reference for game developers such as (1) Revenue from ads and IAP is around half-and-half, (2) Major markets for DLs are USA, Brazil, Russia and India, (3) Revenue from IAP are mainly from USA and Germany.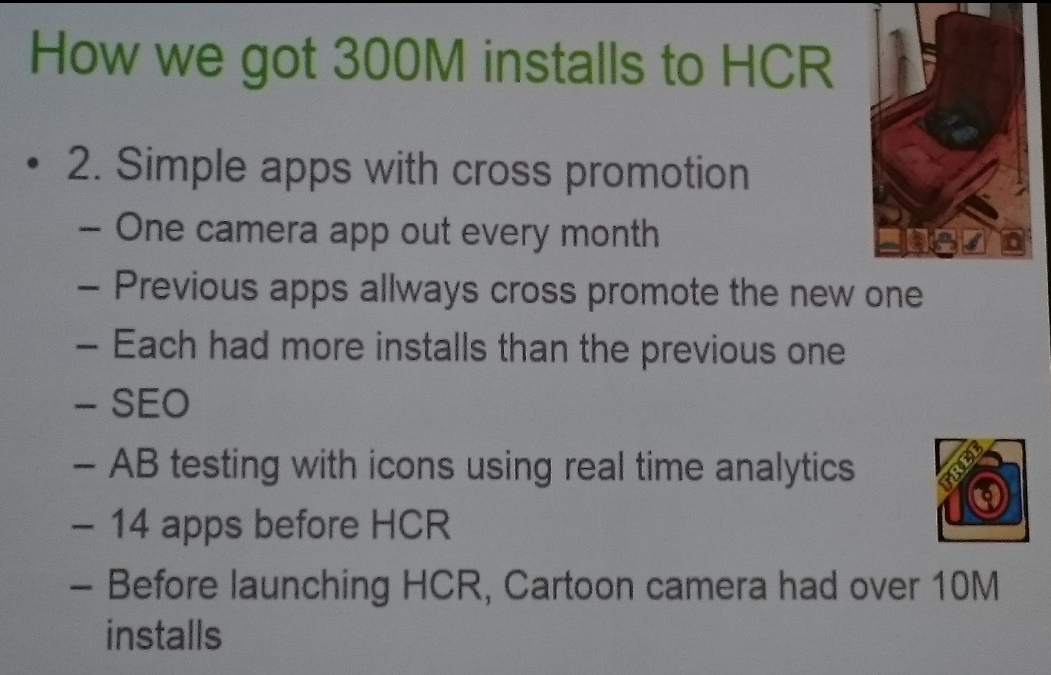 At the end, although this game conference is mainly designed for students and small game studios, the lectures are very knowledgeable. The speakers are from great game companies and the points and experiences they shared are insightful and practical. Although Sidora Marketing focused more on the business and marketing side, the overall experience in Northern Game Summit 2015 was very well balanced. Sidora Marketing would definitely want to attend it again in next year.
PR